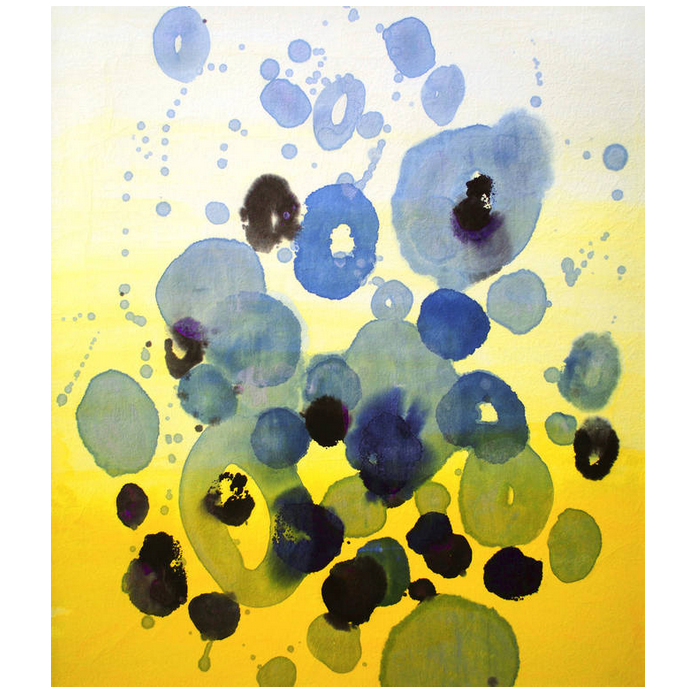 INNER LIGHT – Recent Paintings by Yeachin Tsai
Dates: 5/16-6/30/2015
Artist Reception: 5/16, Sat. 1 to 3 PM. You are cordially invited!

Sand Lake Center for the Arts
2880 NY-43,
Averill Park, NY 12018
http://slca-ctp.org/Gallery.htm
Phone: (518) 674-2007
Email: info@slca-ctp.org
Yeachin Tsai moved to Troy from Brooklyn, NYC 9 years ago to step out of the rat race, find some space, and concentrate on her paintings. She has enjoyed Troy's friendly and easy atmosphere, finding it nourishing for artists in every aspect. Yeachin's solo exhibit will feature recent works inspired by traditional painting, water, koi, and on the subjects of light and color.
Yeachin was born in Taipei, Taiwan and moved to New York City in 1993. She received MFA degree at CUNY, Brooklyn College. Yeachin has practiced calligraphy and brush painting for over 40 years, having learned from traditional Chinese masters. Since moving to NYC, her work evolved into a unique style of "New Ink", a colorful expression that retains its roots in Chinese painting and embraces the explorative impulse of Western abstraction.
Artist Reception: 5/16, Sat. 1 to 3 PM.
Gallery open Wednesday and Friday from 10am-12pm
and during SLCA events or by appointment.
Artist Website: www.yeachin.net
Email: auspiciousink@gmail.com