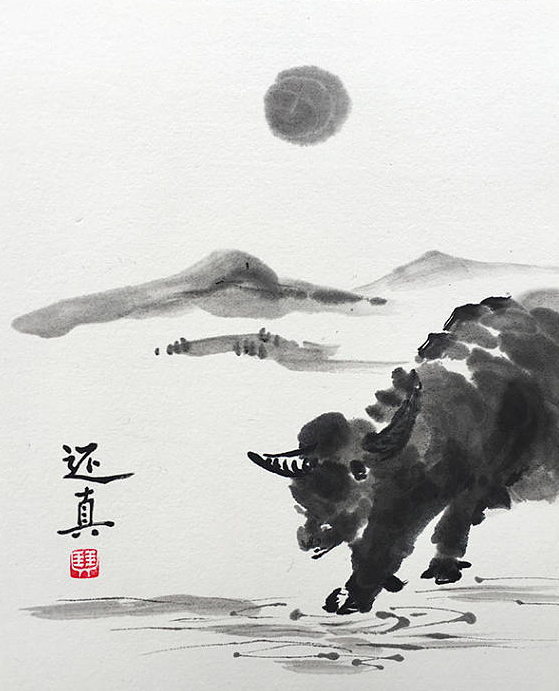 Original Chinese calligraphy/ Zen painting work. The Chinese wording is "Going back to the original, true state."
Traditionally, the ten ox-herding pictures and commentaries depict the stages of Zen (meditation) practice leading to the enlightenment at which Zen (Chan) Buddhism aims. Here, there is true freedom of no hope and fear. One can simply be oneself, no pretense.
Sumi ink on rice paper, mounted on an acid-free backing paper. The work is 8 by 10 in. Signed with the artist's seal. Ready to be put into any ready-made frame.
Purchase this piece on Etsy