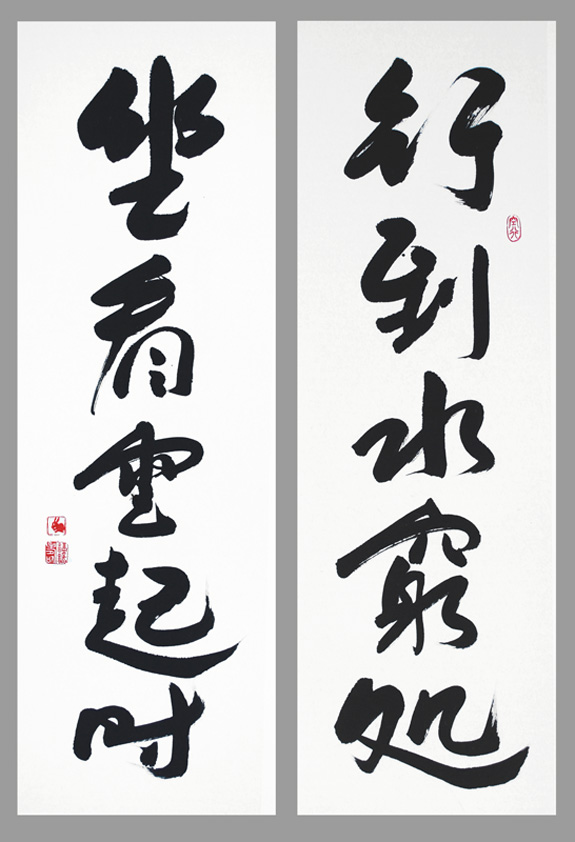 Wang Wei – the 8th century famous Chinese poet of the Tang Dynasty, had written this poem:
"Travel to the end of the river,
Sit down and enjoy the rising, billowing clouds."
When we encounter difficulty, at the end of the road, we can sit down and appreciate the moment. "Everything changes," as Zen master Shunryu Suzuki would say. When things look doom and gloom, it doesn't need to be the end of the world. Everything will change; everything is bound to change. It is all workable.
Sumi ink on textured Chinese rice paper. Each piece is 9″ by 27.5″, sold as a pair. The Chinese wording is as the same as the poem. Signed with the seals of the artist.
Purchase this piece on Etsy