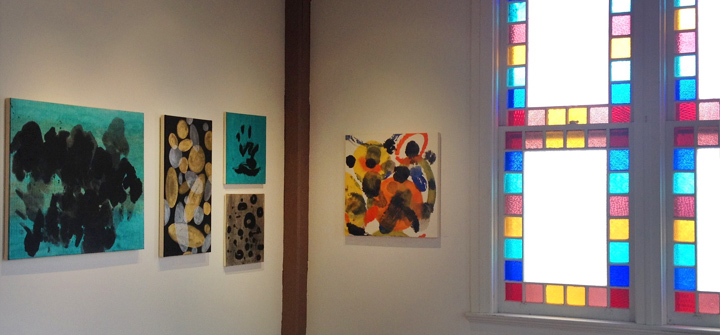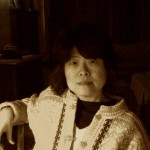 Yeachin Tsai studied traditional Chinese brush painting and calligraphy from an early age growing up in Taiwan. There she experimented with new materials that characterize modern Western painting. Since moving to New York in 1993 and pursuing her MFA degree in Brooklyn College, CUNY, her work evolved into an unique style of "New Ink"—a colorful expression that retains its roots in Chinese painting and embraces the explorative impulses of Western abstraction.
Yeachin's bold images partake of an endless space of equality, and that space is populated by the movement and color of her energetic marks. The immediacy of the medium manifests as dance. They react, push and pull, with a delicate balance of space and form. It is delightful, with simplicity and richness. It often manifests as a sudden close encounter, a big surprise even to the artist herself.
The artist also plays with opaque and transparent layers of primary colors—blue tone of red, with sharpness and cold passion. The forms are crisp and organic, like Chinese calligraphy, thus there is a sense of certainty. Every mark that is absorbed into the paper is unchangeable; the universe goes in, not out. Thus all forms emerge from this space and dissolve into each other. The fluent quality of the brush strokes tells a never ending story – The story of love of life.
For more about Yeachin's work, go to: yeachintsaifineart.com and her blog: everydayink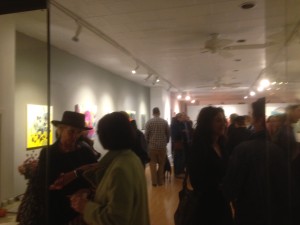 Yeachin is also a Chinese interpreter, translator, writer, and teacher. She has translated a few Shambhala Buddhism and Zen books into the Chinese language, including the translation of the Sakyong Mipham's Ruling Your World, Running with the Mind of Meditation, and his new book The Shambhala Principle; Shunryu Suzuki's Not Always So, Branching Streams Flow in the Darkness. She edited the Chinese edition of the Sakyong's Turning the Mind into an Ally; Chogyam Trungpa's Shambhala: Sacred Path of the Warrior, Cutting Through Spiritual Materialism; Lady Diana J. Mukop's Dragon Thunder – My life with Chogyam Trungpa; and Blazing Splendor: The Memoirs of Tulku Urgyen Rinpoche. She is the chief editor of The Enlightened World of Shambhala – the online Chinese Newsletter blog for Chinese readers. She lives and works in upstate New York, USA.